Seminar Program: 2020 Semester 1

*CORONAVIRUS UPDATE*
The Kathleen Syme Centre, along with all Melbourne City Libraries, has closed until further notice.
These seminars are continuing as timetabled, and are being conducted entirely by Zoom.
The LCA is unable to predict the date that we might return to regular arrangements,
but will post updates here as they become available, and contact our enrolled students personally.
Our best wishes to all during this difficult time.
The Lacan Circle of Australia 2020 seminar program is underway. Please contact the convenor Russell Grigg to discuss late enrollment and participation.
The two semester one seminars outlined below are complimentary but can be taken separately.
The seminars are taught by members of the Lacan Circle of Australia who have many years of clinical experience and international reputations as teachers and researchers in the field of Lacanian psychoanalysis.
Emphasis in the seminars is on engagement and interactive study that stimulates reflection and discussion of the issues covered week by week.
This series comprises ten seminars held during semester 1 on the following Saturdays:
14, 21, 28 March; 4, 18 April; 2, 9, 23, 30 May; 6 June
**Seminar I: The Names of the Father has been extended by two weeks: 13 & 20 June**
Delivered by Zoom Video Conferencing
Seminar I: The Names of the Father
Saturdays 10:00am – 11:45am Lecturer Russell Grigg

Beginning with the single session of his seminar on The Names of the Father, we will track the developments in Lacan's changing views about the symbolic, the imaginary and the real in his later work. We will examine Lacan's commentary on the Oedipus complex in Seminar 5, then move beyond the Oedipus complex in Seminar 17 and the emergence of the theory of the père-version, the perverse father-version, and then in the final Lacan the link with the function of naming.
Seminar II: Clinical Issues in Psychoanalysis
Saturdays 12:15pm – 2:00pm Convenor Russell Grigg
Psychoanalysts of the Lacan Circle will lead seminars on topics of current interest to psychoanalysis and of particular interest to them: Jonathan Redmond on ordinary psychosis in the clinical setting; David Ferraro on guilt and shame, addiction, and perversion and anxiety; Russell Grigg on melancholia; and Kate Briggs on interpretation and what is a body.
Seminars I and II are complimentary, but can be taken independently.
Artwork copyright: Rebecca Driffield
Lecturers: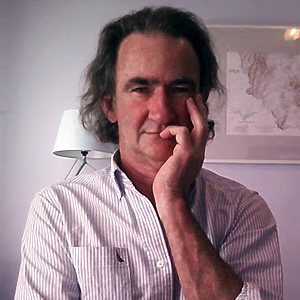 Russell Grigg PhD, LCA President
Russell has been a significant presence in the Lacanian orientation in English since the 1980s. He is a founding member of the École de la Cause freudienne, the New Lacanian School and the World Association of Psychoanalysis, and is president of The Lacan Circle of Australia. He is the esteemed translator of Lacan's Seminars; The Psychoses (Norton, 1993), The Formations of the Unconscious (Polity, 2017), and The Other Side of Psychoanalysis (Norton 2007), and he assisted in the translation of the first complete edition of Lacan's Écrits.
Kate Briggs PhD, LCA Vice-President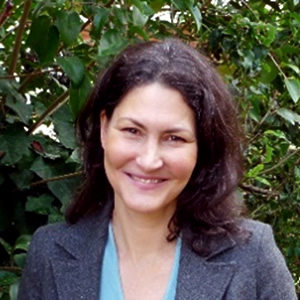 Kate is a psychoanalyst, a member and Vice President of the Lacan Circle of Australia, and a clinical member and Chair of the Professional Standards Committee PACFA. She has published on sublimation and symptom formation and contributed to Notes on the Child: A collection of Essays on Contemporary Lacanian Child and Adolescent Clinical Practice. Her essays on contemporary art have appeared in catalogues and books such as Radical Revisionism: An Anthology of Writings on Australian Art. Kate practices in Melbourne and Somers, VIC.
Jonathan Redmond PhD, LCA Member
Jonathan is a psychoanalyst in Freemantle, Western Australia, and a member of the Lacan Circle of Australia. He has been in private practice in the USA and Australia for over a decade, and has an extensive research portfolio in clinical psychology and Lacanian psychoanalysis. He is the author of Ordinary Psychosis and the Body, published by Palgrave Macmillan.
David Ferraro DPsych (Clinical), LCA Member
David is a former president of the Lacan Circle of Australia. He is also a registered psychologist, honorary fellow of the University of Melbourne School of Medicine, and has a private psychoanalysis practice in Melbourne. He has experience working with adults, children and adolescents with a wide range of difficulties, including problems of affect, psychosis, trauma and physical health problems. David is particularly interested in psychoanalysis as it relates to contemporary symptoms, social formations, and biopolitics. He has published widely, including in the Lacanian Review Online, Arena, Overland, and academic journals. He is the author of a blog, Archives of a Divided Subject. and is co-editor of the LCA journal, PsychoanalysisLacan.
Seminars run on Saturdays during the academic semester, at the Kathleen Syme Centre*
The Kathleen Syme Centre* is located 2kms from Melbourne CBD, at 251 Faraday Street, Carlton (map).
There is plenty of street parking, or take any Swanston Street tram and alight at Stop 1: Melbourne University.
Seminar participation is also available via Zoom Video Conferencing directly to your desktop.
*The Kathleen Syme Centre is operated by Melbourne City Council, who closed their libraries on 16 March 2020 to reduce the risk of coronavirus transmission. LCA seminars continue to run as timetabled via Zoom only, and students will be advised personally if that situation changes.
Please contact the convenor Russell Grigg for further details if required.
2020 semester two seminar details coming soon…