Semester 2, 2018
The Neuroses and Sexuation
Saturdays, 4 August to 3 November
Kathleen Syme Centre, 251 Faraday St., Carlton
(also available via Zoom)
In 2018 the Lacan Circle of Australia is commencing a rigorous program of study for anyone interested in the theory and practice of Lacanian psychoanalysis. There will be two Seminars per semester on a rolling three-year cycle that will run in conjunction with Study Days, special lectures, a conference, and Cartels of the Lacan Circle and the New Lacanian School.
In first semester the Lacan Circle presents two Saturday Seminars of ten weeks duration each, commencing 24 February and running through to Saturday 2 June. These Seminars are taught by analysts with many years of clinical experience and with international reputations as teachers and researchers in the field of Lacanian psychoanalysis.
Emphasis in the Seminars will be on engagement and interactive study that stimulates reflection and discussion of the issues covered week by week.
1. The psychoses: reading Lacan's Seminar III
Semester 1: Saturdays, 10am – 11:45am
Lecturer Russell Grigg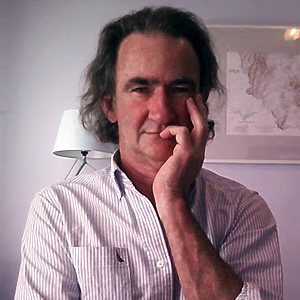 Russell Grigg PhD has been a significant presence in the Lacanian orientation in English since the 1980s. He is a founding member of the Ecole de la Cause Freudienne, the New Lacanian School, the World Association of Psychoanalysis and the Lacan Circle of Australia. He is esteemed as a translator of Lacan's seminars, The Psychoses (Norton, 1993), The Formations of the Unconscious (Polity, 2017), and The Other Side of Psychoanalysis (Norton, 2007), and he assisted in the translation of the first complete edition of Lacan's Écrits. He is the author of Lacan, Language and Philosophy (SUNY, 2008). He edited, with Justin Clemens, Lacan and the Other Side of Psychoanalysis (Duke, 2006) and, with Dominique Hecq and Craig Smith, Female Sexuality: The Early Psychoanalytic Controversies (London: Karnac, 2015), now in its second edition.
Schedule
24 February; 3, 10, 24 March; 14, 28 April; 5, 12, 26 May; 2 June
Outline
This seminar takes you through the development of Lacan's teaching on psychosis, led by the English translator of Lacan's ground-breaking early seminar on the topic. We start with Seminar III, The Psychoses and work our way through Lacan's later work some of which has been previously unavailable in translation.
Fee
$500 ($400 for LCM members)
2. The unconscious from Freud to Lacan
Semester 1: Saturdays, 12:15pm – 2:00pm
Lecturer Kate Briggs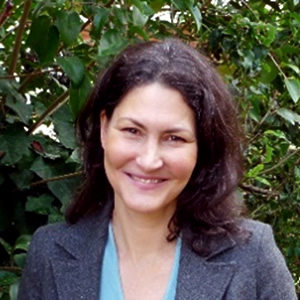 Dr. Kate Briggs is a practicing psychoanalyst with twenty years of experience and a lecturer in the School of Counselling at the Australian College of Applied Psychology. She has published on sublimation and symptom formation and contributed to Notes on the Child: A Collection of Essays on Contemporary Lacanian Child and Adolescent Clinical Practice. Her essays on contemporary art have appeared in catalogues and books such as Radical Revisionism: An Anthology of Writings on Australian Art. Kate is a member of the Lacan Circle of Australia, a clinical member of PACFA and convenor of the Australian College of Counselling and Psychotherapy Educators.
Schedule
24 February; 3, 10, 24 March; 14, 28 April; 5, 12, 26 May; 2 June
Outline
This seminar explores Lacan's reading of Freud's work. We examine Freud's fundamental distinction between representations and drives, drawing on his early work and his later papers on metapsychology and papers on technique. We discuss Lacan's distinction between the symbolic, imaginary and real in relation to both Freud's work and Lacan's later innovations. In the background is the crucial question of the distinction between psychoanalysis and psychotherapy.
3. The Neuroses: Structure and Symptom
Semester 2: Saturdays, 10am – 11:45am
Lecturer Russell Grigg
Freud noticed that the more psychoanalytic his case histories became, the more they read like novels. This semester we will plunge headlong into two of these "novels" – arguably the most famous cases in all of the psychoanalytic literature: Dora and the Rat Man. These canonical case studies are so significant because they open out onto the field of the two grand, even classical, forms of neurosis: hysteria and obsessional neurosis.. It is essential for any Lacanian to study these cases closely, as we shall do, just as we shall read them alongside other cases, old and new, from the literature – and read them in the light of Lacan's teaching.. The focus, then, will be on cases – but always discussed with an eye to the underlying psychopathology – hence, the subtitle of this seminar: structure and symptom.
Schedule
4 August Week 1
Hysteria and the discovery of the unconscious
11 August Week 2
The talking cure and Dora
25 August Week 3
Dora (cont.)
1 September Week 4
Hysteria, hysterical fantasies and identification
8 September Week 5
From desire as the Other's desire to the hysteric's discourse
22 September Week 6
The labyrinth of obsessional neurosis
29 September Week 7
Destroy, he said! The obsessional's dilemma
6 October Week 8
Obsessional neurosis in a woman
27 October Week 9
Inhibitions, symptoms and anxiety
3 November Week 10
Enjoy your symptom!
Fee
$500 ($400 for LCA members)
4. Sexuation
Semester 2: Saturdays, 12:15pm – 2:00pm
Lecturer Kate Briggs
This seminar explores Lacan's account of how people align themselves as masculine or feminine in relation to a mode of jouissance rather than anatomy or identification. In the course of Lacan's teaching, an initial and broadly Freudian account gave way to a second theory of 'sexuation' that relies on the supposition of an Other, or 'feminine', jouissance that is supplementary to phallic or masculine sexuation. We will consider the concepts of castration, privation, the phallic signifier and the differences between phallic and feminine jouissance, on the assumption that there is no signifier for gender in the unconscious.
Schedule
4 August Week 1
The phallic function, Kate Briggs
11 August Week 2
Drive, identification and object choice in Freud, David Westcombe
25 August Week 3
Femininity according to Freud , Kate Briggs
1 September Week 4
Freud's case of the young female homosexual, David Ferraro
8 September Week 5
Feminine positions of being, Kate Briggs
22 September Week 6
Sexuation in the later Lacan, Jonathan Redmond
29 September Week 7
Formulas of sexuation, Jonathan Redmond
6 October Week 8
Transgender, David Ferraro
27 October Week 9
Feminine jouissance, Grace Tarpey
3 November Week 10
Sexual position and the end of analysis, Grace Tarpey
Fee
$500 ($400 for LCA members)
Enquiries
For enquiries, further information about the seminars and enrolments, contact Russell Grigg, the convenor of the program: convenor@lacancircle.net