November Study Day
Applied Psychoanalysis
From Le Courtil to the CPCT
Free and open to all
Saturday 17 November, 2pm – 6pm
Multipurpose Room 1, Kathleen Syme Centre, Carlton
Also available on Zoom (for free) at:   https://zoom.us/j/4210306990
2:00pm    Welcome
2:10pm    Like an Open Sky
Screening of documentary by Mariana Otero on the children at Le Courtil, who have varied mental and social difficulties, and the adults who work with them. Followed by discussion.
Le Courtil ('courtyard' in French) is a clinic in Belgium for the reception and treatment of children with moderate to severe mental-health difficulties. Founded in 1984 by psychiatrist and psychoanalyst Alexandre Stevens, who has brought to Courtil a growing number of qualified clinicians, oriented by the ethics of Lacanian psychoanalysis, dedicated to working with the subjective singularity of each case. The clinicians of Le Courtil have recently founded a new institution that can receive up to twenty-five young adults suffering from psychosis or acute neurosis. Neither emergency psychiatry nor hospitalization, the aim is rather the reception of homeless or vagrant youths or those whose condition was liable to deteriorate in a psychiatric hospital. Called 'Courtil – Center for Adults', the age of residents ranges from seventeen to twenty-two, thus including older adolescents and young adults.
5:00pm   Victoria Woollard    Centre Psychanalytique de Consultation et de Traitement
Presentation by Victoria Woollard, director of the Centre Psychanalytique de Consultation et de Traitement (CPCT) in Paris, followed by discussion.
Victoria Woollard will speak about the role and function of the CPCT, which, as the name indicates, is a centre for psychoanalytic consultation and treatment that is open to children, adolescents and adults of all ages. The policy of the Centre is to welcome anyone who finds him or herself in a subjective impasse and would like to speak to a psychoanalyst. Following an initial consultation, one is offered, free of charge, either treatment adapted to one's case or an analytic treatment limited to a maximum of sixteen sessions. All practitioners who work at the CPCT have tertiary qualifications (medicine, psychology, etc.) and have a psychoanalytic formation. Consultation is available in four languages: French, English, Spanish and Italian.
The presentation will be followed by discussion.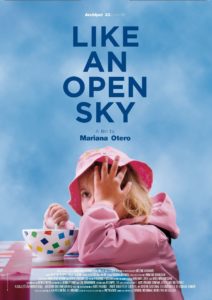 Semester 2, 2018
| | |
| --- | --- |
| 18 August |  Postponed |
| 15 September | The Late Lacan I |
| 20 October | The Late Lacan II |
| 17 November | AGM and Study Day |
Study days are the Lacan Circle's link to activities of the New Lacanian School and the Freudian Field, just as they are a bridge to the wider community. The practice of psychoanalysis does not take place in a vacuum and Lacanian psychoanalysis is both sensitive to the manner in which subjective positions and choices respond to social change and attentive to developments in areas cognate with psychoanalysis.
Study Days are held on the third Saturday of each month from 10am to 2pm
Intervention Saturday 19 May at the Lacan Circle of Australia study day, "Love and the sexual non-relationship".
Venue
Multipurpose Room 1 or 2, Kathleen Syme Centre, 251 Faraday St., Carlton.
Fee
In 2018 Study Days are admission free.
Enquiries
For all enquiries contact the events convenor: convenor@lacancircle.net