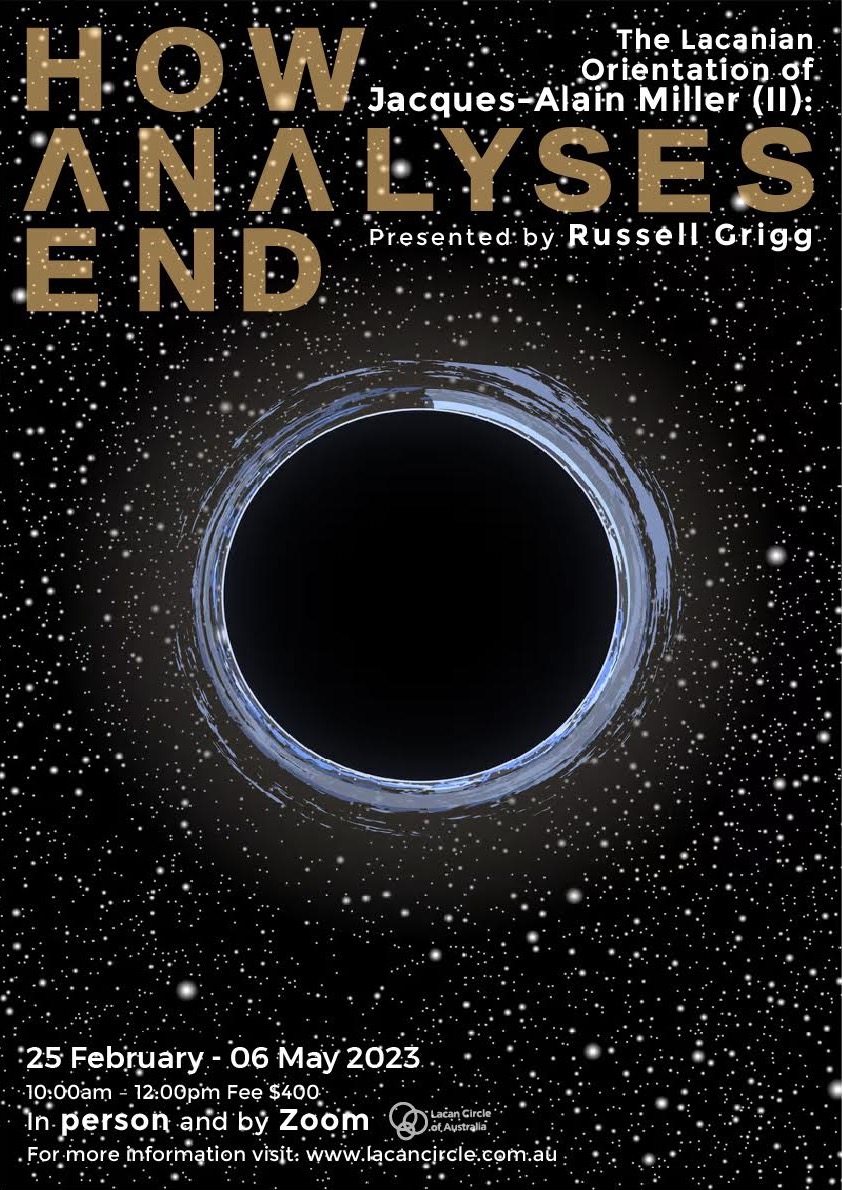 The Lacanian Orientation of
Jacques-Alain Miller (II):

How Analyses End
Presented by Russell Grigg
Ten seminars over ten Saturdays
This seminar has concluded

This seminar was on a crucial question for psychoanalysis, which is how analyses end; how they end in practice as well as in theory. The focus was on the contributions made to this issue by Jacques-Alain Miller over a long period of his teaching, by Jacques Lacan in his late work and by some of the work produced in the Lacanian orientation more broadly.
The focus of this seminar was on interaction, with input from participants who were invited to introduce a text, an issue, a discussion.
The pass was naturally a central issue, including testimonies of the pass as well as the pass as a practice within the schools of the World Association of Psychoanalysis. Other issues included the aims of analysis, the phases of an analysis, and the variety of ways in which analyses end.
The idea behind this seminar is the recent publication of Miller's Comment finissent les analyses (Paris: Navarin, 2022), which is a collection of his papers, talks, occasional interventions, and extracts of his lectures at Paris VIII from 1977 to 2002. The substance of these interventions formed the backbone of the seminar, in relation to Lacan and Freud. While only a few of these texts are currently available in English, there was plenty of relevant material by Miller in English for us the discussion. All readings were made available including some previously unavailable material in translation. Enrolled students have access to a Google Drive folder where recordings of the seminars, readings and relevant links are stored.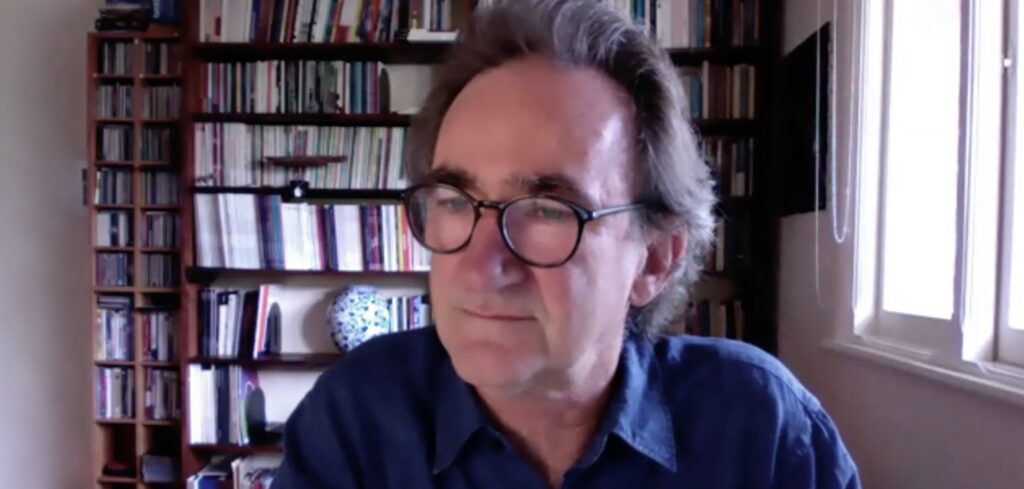 Russell Grigg PhD studied and lectured in the Department of Psychoanalysis at the University of Paris VIII. He is a member of the Lacan Circle of Australia, the École de la Cause freudienne, the New Lacanian School, and the World Association of Psychoanalysis.
Visit our calendar for upcoming events and activities here
Visit our past seminars and events here
Return to our home page here