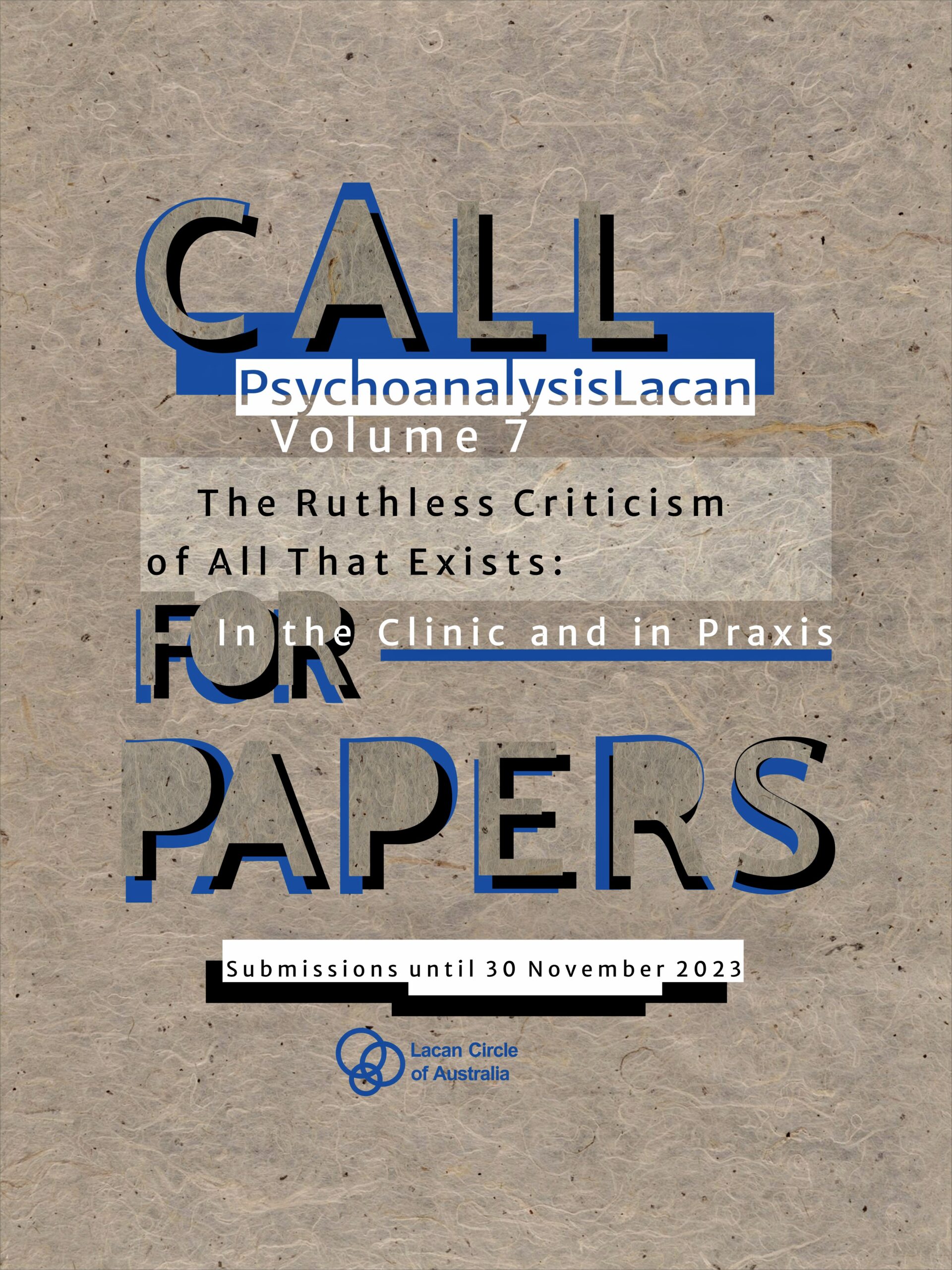 The Lacan Circle of Australia is calling for papers
for Volume 7 of our Journal
PsychoanalysisLacan
The Ruthless Criticism of All That Exists:
In the Clinic and in Praxis
In an 1843 letter to a comrade, Karl Marx called for the "ruthless criticism of all that exists, ruthless both in the sense of not being afraid of the results it arrives at and in the sense of being just as little afraid of conflict with the powers that be". In making this remark, Marx was not simply calling for outpourings of scorn nor seeking to uphold the doctrines of dogmatists but rather, like the editors of the forthcoming volume, aiming at a discourse that is both critical and constructive.
To that end, the ruthless criticism of all that exists is the theme of the next volume of the journal, with the caveat that in the Lacanian field, this 'all' is also itself in question.
Submissions are welcome until 30 November 2023
We are specifically seeking papers that are directly informed by clinical experience, relate overtly to praxis of one sort or another, and that make use of primary clinical psychoanalytic sources. There is no word limit, however we suggest between 1,500 and 3,000. Footnotes and in-text referencing should follow the APA style as laid out in the guide below. Please send your document in Word format.
PsychoanalysisLacan welcomes submissions that make an important contribution to the field of Lacanian psychoanalysis, including essays, correspondence and book reviews. Submissions on other topics will be considered on an individual basis. Works of fiction, personal essay or poetry are by commission only. We are open to suggestions from contributors. all papers will be peer-reviewed, and all work remains the intellectual property of the author.
The APA Style Guide is here
Email PsychoanalysisLacan editors here
Visit previous PsychoanalysisLacan Volumes here