Lacan Circle Reading Group: Freud
The Interpretation of Dreams 
Convened by Ellen Smith
"There is often a passage in even the most thoroughly interpreted dream which has to be left obscure; this is because we become aware during the work of interpretation that at that point there is a tangle of dream-thoughts which cannot be unraveled and which moreover adds nothing to our knowledge of the content of the dream. This is the dream's navel, the spot where it reaches down into the unknown"
The Interpretation of Dreams, The Standard Edition of the Complete Psychological Works of Sigmund Freud, Vol. 5, p. 525
Mondays
7:00pm – 8:30pm AEST UTC+10
Free and entirely on Zoom
The Lacan Circle of Australia Freud reading group meets weekly to read and discuss the work of Sigmund Freud line by line. Join in at any time. No prior knowledge or experience is necessary.
We are part-way through The Interpretation of Dreams.

We read from the Standard Edition of the Complete Psychological Works of Sigmund Freud, translated by James Strachey.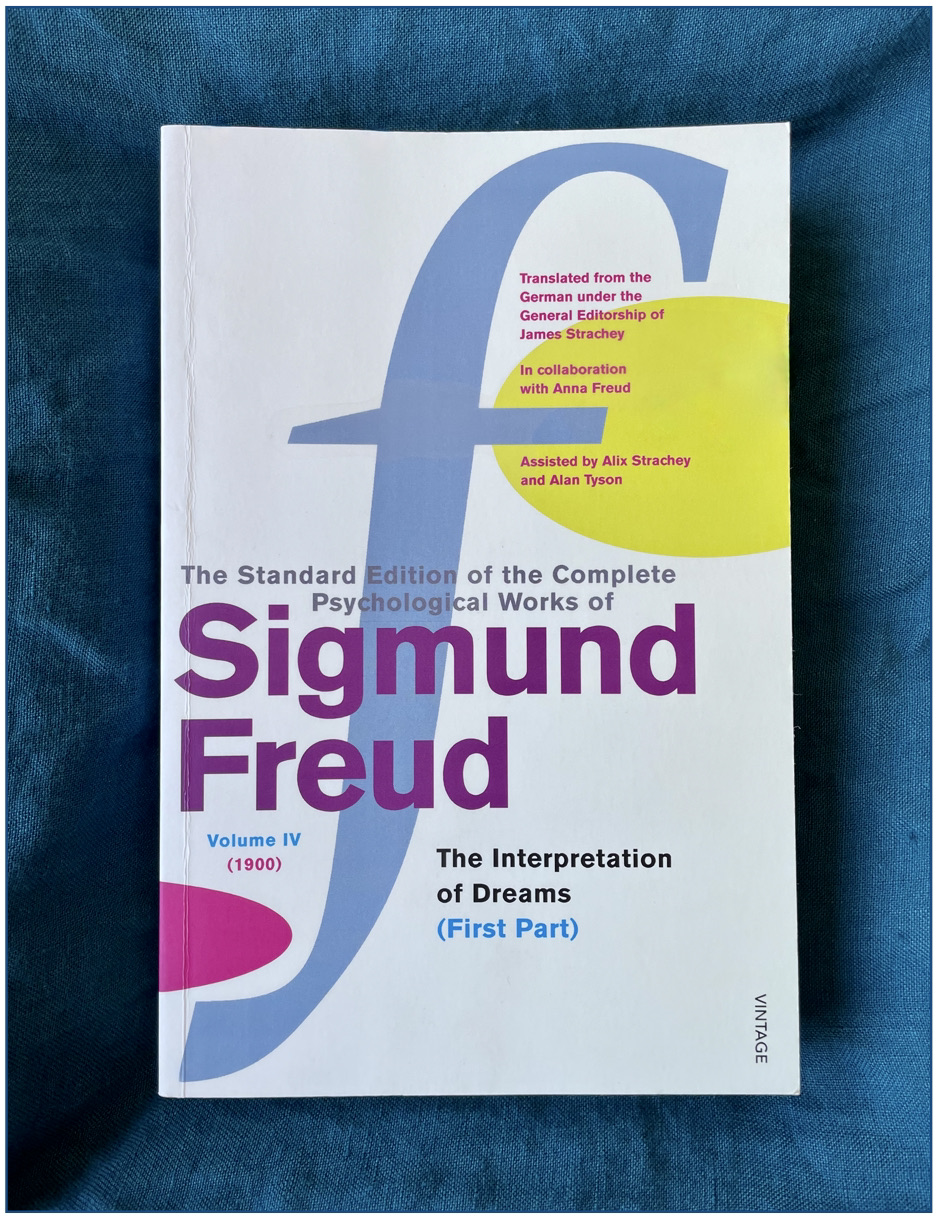 The Interpretation of Dreams appears in Volumes 4 and 5 of the Standard Edition which are available from the usual sellers, including this one.
A PDF of entirety of Standard Edition is available free and online here.
Contact Ellen Smith with any queries.
Register below to receive the recurring Zoom link.
Use it every week or whenever you are joining us.
There is no fee, and these sessions are not recorded.

Lacan Circle Reading Group: Freud
This reading group is broadcast through Zoom.
When participating you agree to the collection and processing of your personal data
and on the live publication of the audio and video stream.
Thank you for your interest in Sigmund Freud and the Lacan Circle of Australia
Visit our Lacan Reading Group Seminar IV, The Object Relation here
The 2022 Lacan Circle Seminars include 'Introduction to Lacan: Return to Freud' here
Return to our home page here